Let's Hike Fall Dog Collar
Are you tired of your dog's collar not holding up on adventures or everyday life? Meet the collar you'll never leave home without!
Easy to Clean - The recycled canvas used to make our collars washes with ease and comes out like new every time! Making it the perfect hiking dog collar for all weather!
Durable - Our collars are made from recycled canvas and polyester webbing making for the ultimate combo of soft and strong.
Exclusive - You won't find our collar designs anywhere else as they're designed in-house and are inspired by the connection we have with our dogs.
Handmade in Oregon with love
Disclaimer: Black Hardware is not recommended for water use. If your dog frequents the water, please select the Stainless Steel Hardware.
XS: 10"-14" (25cm-36cm)
Small: 12"-16 (30cm-40cm)
Medium: 14"-20" (36cm-51cm)
Large: 16"-24" (40cm-61cm)
XL 18"-29" (46cm-74cm)
This is the standard sizing for our quick-release buckle collars.
Fabric martingales and limited slips follow the same sizes, but XS and Small collars in slip-on styles will adjust 2" less than the above sizing depending on the size selected
When ordering slip-on styles such as fabric martingales or limited slips, make sure the size range you select will fit over your dog's head and still fit around their neck.
*New collar sizing as of 6/20/22*
All gear should be hand-washed and never put in the washing machine.
Canvas Gear: scrub your gear using a toothbrush/dish brush with dish soap and warm water until clean and air dry
Biothane Leashes: run the leash under water while using your hands or a soft brush/sponge to loosen the grime. After you rinse the remaining grime off, you can air dry the webbing or pat it dry with a towel
Bandanas: we reccomend handwashing our bandanas with soap and water to prevent any fraying/stretching/shrinkage
Orders containing collars, leashes, bandanas, camera straps, and key fobs have a production time of 5-7 weeks on average as they're all handmade (unless clearly stated that the product is ready to ship). Please keep in mind that this can increase at any time and doesn't take holiday's into consideration.
All cancellations and changes within an order must be done within 72 hours of placing your order. After that timeframe, we're no longer able to cancel or change your order.
Customer Reviews
100
reviewers would recommend this product
Write a Review
10/30/2022
Jenn H.

United States
I recommend this product
Colors are vibrant
I love the vibrant colors and the durability of Gray and Hound collars. They stand out in pictures and endure our rugged adventures. We are so lucky we found them!
06/17/2022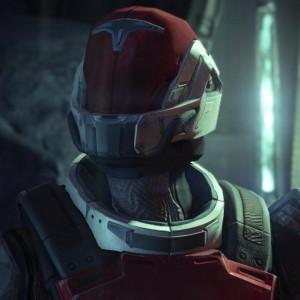 SH
Seth H.

United States
I recommend this product
Gorgeous collar
I bought this for my Red Heeler, Reiner, and it goes with her so well. It's good quality, my only complaint is that I wish there was a sturdier clasp, but that's no an issue for me, just a wish.
04/22/2022
Anonymous

United States
I recommend this product
Fall Martingale Collar
It took a while for shipping, but it turned out super nice!
12/10/2021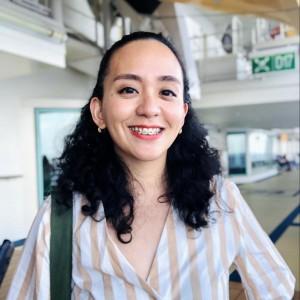 SA
Stephanie A.

United States
First G+H collar that I fell in love with
I discovered Gray + Hound on Instagram and this was the first collar that caught my eye, and that convinced me that this is a brand I should follow. Love this design and I love supporting a business that's so personal and passionate to the core. Can't wait to see what Spring and Summer will look like!
I recommend this product
One of my new G+H favorites!
I've purchased several other buckle collars before but this was the first fabric martingale one I've ordered. Will most likely order more of this style in the future because it's soo easy to slip on and off, still adjustable like the buckle collar, and looks nice with more of the design showing instead of having a buckle. I LOVE the "let's hike" design in the fall colors- it perfectly captures the fall mood, foliage, and our love of being on the trail no matter the season/weather. Quality-wise- consistent with all our other G+H collars; durable webbing-backed canvas + hardware that will withstand a variety of activities, weather, and wear. Can't wait to see this design in more colorways/for more seasons!
11/07/2021
Brianme V.

United States
I recommend this product
Beauty and durability
I have several G&H collars now, and this one is definitely a favorite! The colors are absolutely beautiful, and as always, the material is sturdy and easy to clean after our adventures.
11/04/2021
Danielle G.

United States
I recommend this product
We love these collars
This is our golden girls fourth collar, amazing quality and clean up wonderfully for any adventure pup. Thank you for making stylish and durable goods, looking forward to your winter 2021 collection
10/25/2021
Danyelle G.

United States
I recommend this product
Lets hike!!
This collar is amazing!! The colors and design are perfect, and as always, durable, cleanable and well made.